August 8, 2022 Students conducted a fishing survey
On August 8, 2022, four first-year master's course graduate students conducted a fishing survey. This was part of the "Practicum in environmental radioactivity science," a compulsory class in the Environmental Radioactivity Course. This fishing survey is conducted based on a special permission (Special No. 4-14) from Fukushima Prefecture.
Before leaving for the survey site, Associate Professor Wada explained the outline of the survey. With keeping in mind the characteristics of the survey site and the trend of radiocesium concentrations of fish inhabiting the site after the nuclear power plant accident, we were finally ready to go.
The survey was conducted under the flaming sun. The students handled the rods with uncustomary skill, but with the advice of Associate Professor Wada, they were able to catch one fish one by one for a sample.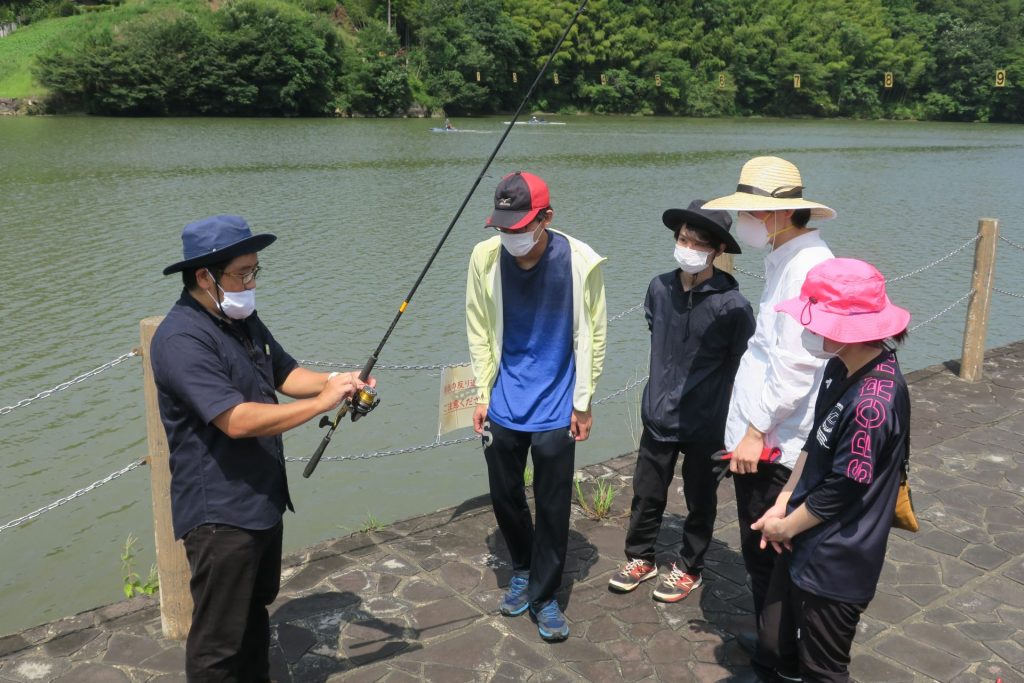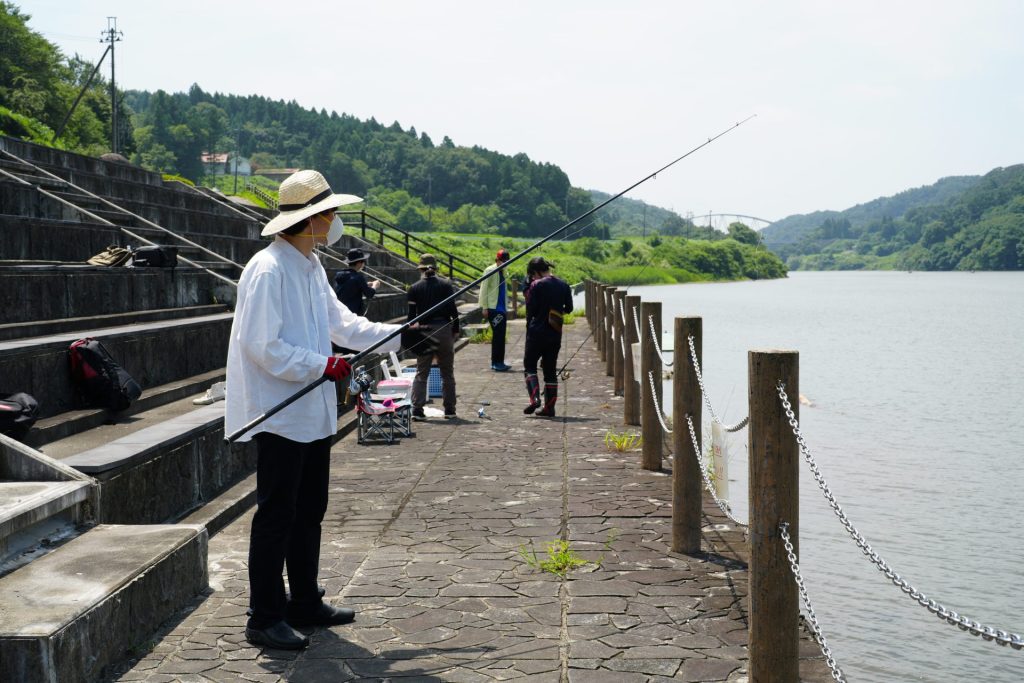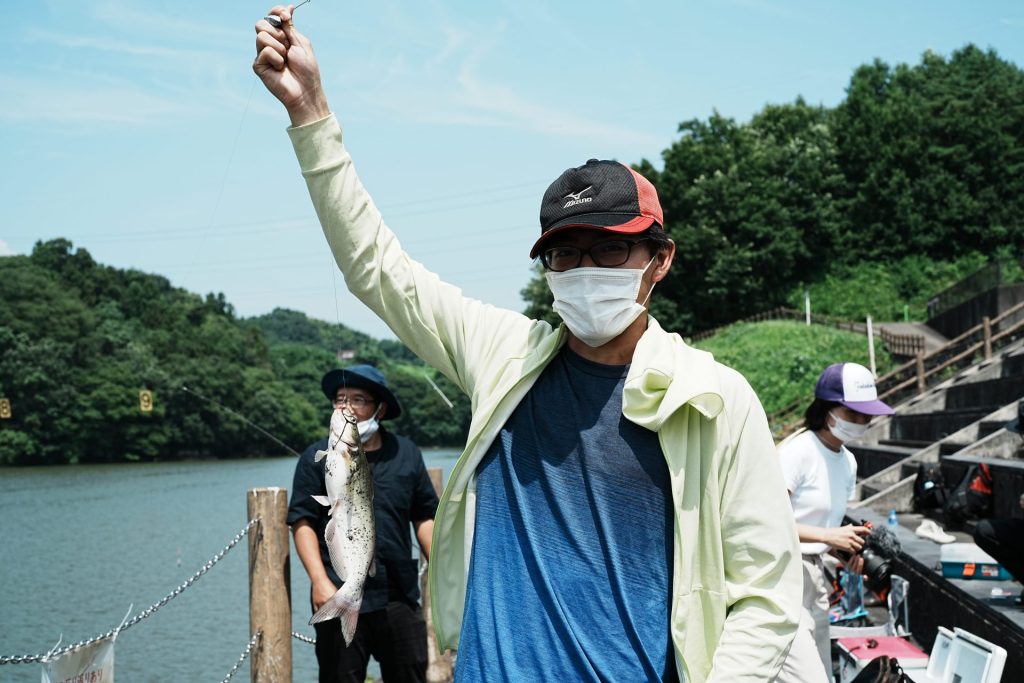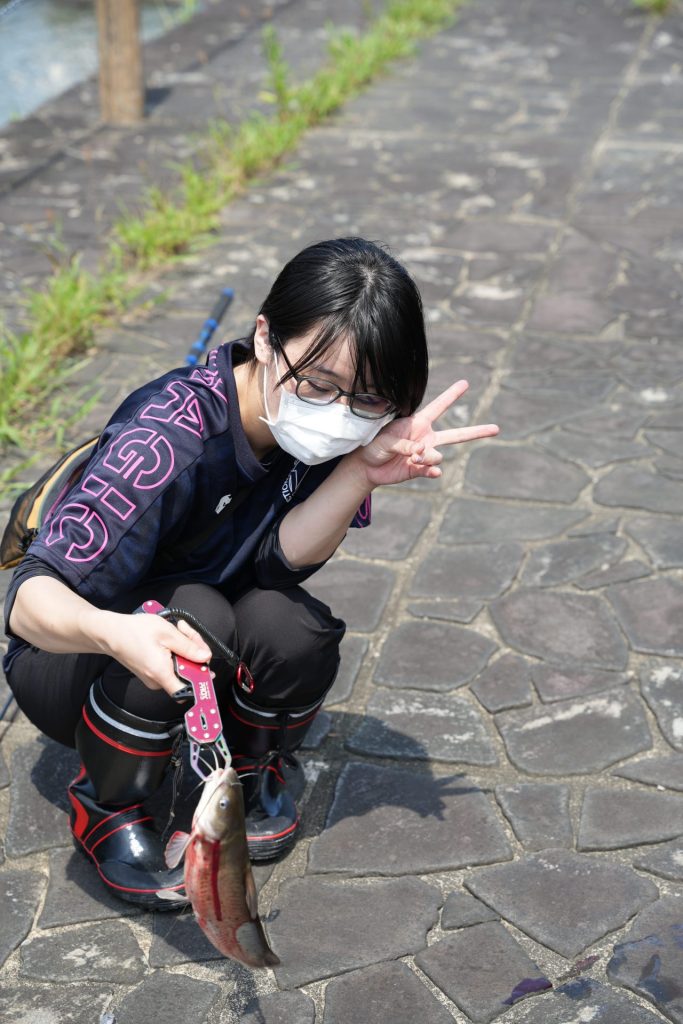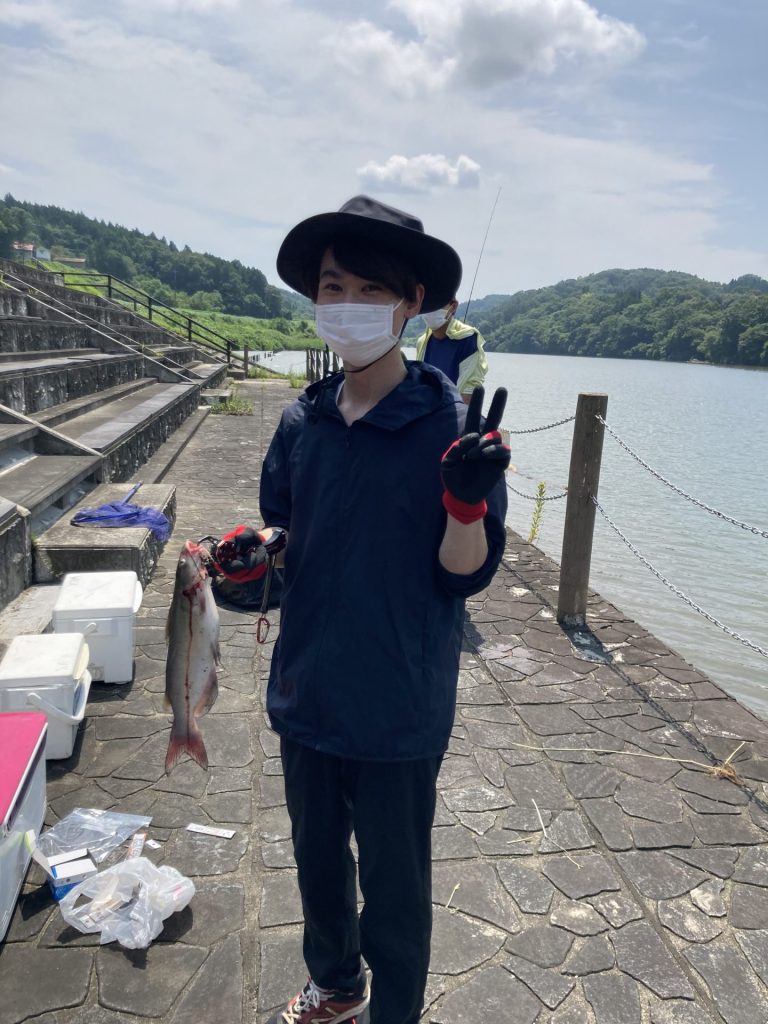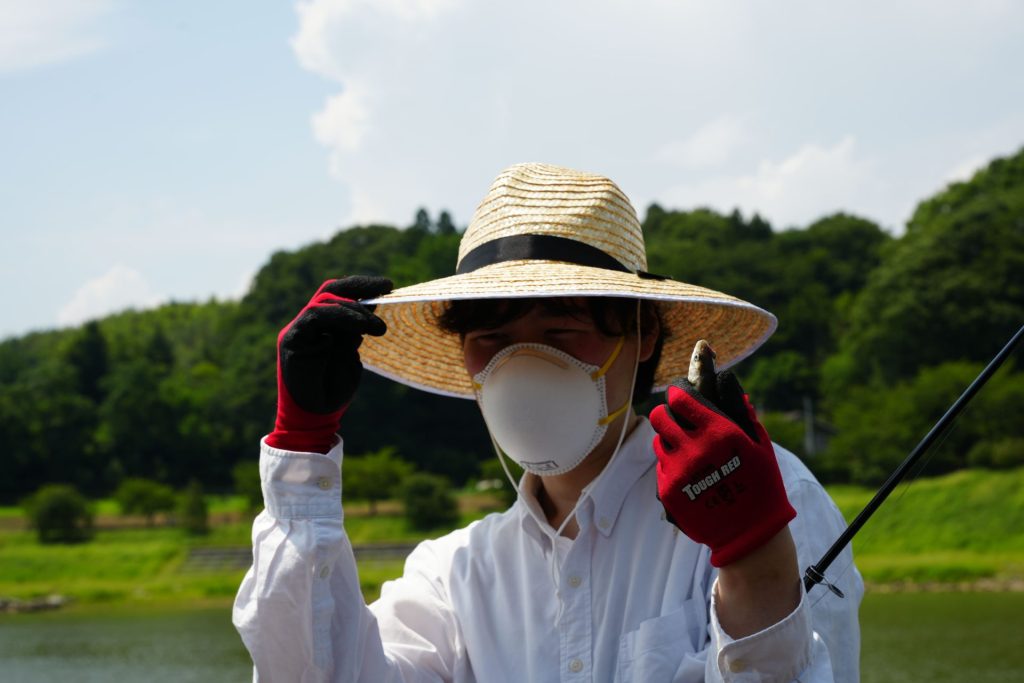 Incidentally, there has recently been a problem in this study area, where the non-native channel catfish (American catfish) has proliferated in large numbers and has negatively impacted on native fish (link to the article). Many of the fish caught during this survey were channel catfish.
At the same time, water samples were also taken to measure the concentration of radiocesium in water at the survey site.
After a lunch break, students learned about sample processing.
After Associate Professor Wada demonstrated how to cut a fish into three pieces skillfully, it was the graduate students' turn to do the same. All the students managed to cut the fish into three pieces, with being careful to handle the sharp spines and knives.
The fish was minced in the manner of making "Namero (similar to tartare)" and packed in a container called U8 and ready to be measured with a Ge detector.
The day's program ended when the samples were finally set in a Ge detector and the measurement was started.
Each graduate students has different research topics , but in this practicum class, they learned a series of steps from capturing fish samples to measuring them.
Another attraction of the major in Environmental Radioactivity is its close proximity to research sites and the opportunity to learn research methods from the faculty members in an at-home atmosphere.